Name: Ben Cox
Location: London, UK
Occupation: DJ, digital adman, blogger, producer and life-long music fanatic
Online: Homepage,
Facebook,
Soundcloud
Biography:
I'm Ben Cox and I masquerade as Stop.Look.Listen. I'm a DJ, digital adman, blogger, producer and self-confessed music fanatic from London. I endlessly showcase my favourite music old and new, airing everything from house and soul to disco, jazz, pop and beyond. Anything goes – a feel-good factor is the only prerequisite. I currently hold court at Shoreditch House as resident DJ for one of London's biggest live music events - WIRED - which has seen me play alongside acts such as Pixie Lott, Terri Walker and Ed Sheeran, to crowds including Amy Winehouse and Guy Richie. Nice to meet you!
Music Scene
SBTRKT - Pharaohs (feat. Roses Gabor)
I've been waiting for this album to drop for many months, and it far from disappoints. This is definitely my favourite cut from the album and has been going down a storm at every venue I've played over the last month, both commercial and underground alike - a great set-opener. Featuring the powerful vocal talent of Roses Gabor, 'Pharaohs' has infectious crossover appeal - think Calvin Harris and you get the idea!
d e g o - Love & Hate You feat. Obenewa (2000Black)
This is definitely my tune of the summer this year, without doubt. I've known Obenewa for quite some time through my work at Shoreditch House, and following a succession of fantastic performances at WIRED, she's now getting props from the likes of Gilles Peterson, and for very good reason. Then there's this hookup with d e g o of 4Hero, which Obenewa passed to me a little while back - pure genius! Future electronic funk at its very, very finest. Check d e g o's solo album 'A Wha' Him Deh Pon?' on 2000Black for more of the same.
Dennis Coffey - All Your Goodies Are Gone feat. Mayer Hawthorne (Shigeto Remix) Strut
A sublime rework, which I only came across in the last day or so. I'm a massive fan of anything and everything associated with Mayer Hawthorne, and as expected this is top class. Retaining the dominance of the original Coffey vocals, a simple yet perfectly formed broken beat instrumental is steadily built around it, with haunting brass stabs adding a real atmosphere to this soulful rework. Shigeto pushes the boundaries here - be sure to keep an eye out for him!
International DJ Scene
Despite being tucked up in the studio working on some new material for the WIRED gang, I did hear that the guys playing on the Wah Wah 45s stage at Lovebox in London were absolutely stellar. In case you haven't been introduced, Wah Wah is run by DJs, producers and label owners Dom Servini and Adam Scrimshire. Both are absolute work horses who can be found spinning most nights at venues right across London (particualrly Vibe Bar off Brick Lane and Favela Chic in Shoreditch). Their vibe is a whacky melting pot of soul, RnB, hip-hop, disco, brass, world, percussive, Latin, and anything/everything in between. Dom is frequently playing across Europe, so if you get a chance to see him at one of the rarer London shows, get involved. And in the meantime, you can check the Wah Wah 45s podcast from June here.
Strictly Scene
It's with much anticipation that I await the release of Ben Westbeech's new album, There's More To Life Than This. The follow-up to the epic 'Welcome To The Best Years Of Your Life', this new outing will be dropping 12th September on our very own Strictly. Having heard Ben perform some of his new material earlier this year at Life in London, it has really whetted my appetite for the finished article. You can get a little taster from that preview here.
And if you won't take my word for it, Strictly have announced that the album will contain collabs with some of house music's biggest names, including Motor City Drum Ensemble, Redlight, Georg Levin, Chocolate Puma, Midland, Soul Clap and Henrik Schwartz. Now if that's not a roll call, I don't know what is.
My Scene
Following-on from the success of the July edition (where we had Labrinth's tour DJ smashing the final set and Wretch 32 in the crowd!), we're seeing in August with another fantastic line-up of live performers, including Jody Brock, Cherri V (who has recently been touring with Tinchy Stryder) and Jason Jermaine. We'll also be celebrating the life and music of Amy Winehouse with some very special tribute performances. Check out Liteswitch for videos of all performances, as well as back stage interviews and exclusives.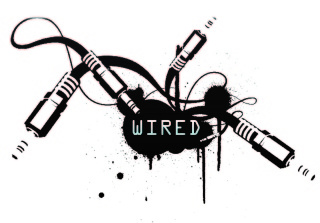 Festivals
Last month I was lucky enough to get backstage access to Lovebox in Victoria Park, east London. The event continues to go from strength to strength, and this year's headliner was definitely worth the trip - none other than Snoop Dogg. His performance went way beyond expectations, covering the full spectrum of his back cat including the big Dre hits as well as classics such as 'Gin & Juice' and some more recent material. The visuals accompanying the show were also an amazing spectacle, an integral part of the performance with typically hip-hop-esque video intros and interludes building the atmosphere. I think the highlight of the set had to be 'Drop It Like It's Hot', with an orchestral 'Snooooooooop' projected across the site from the crowd. All in all a great festival, despite the rain. Can't wait for next year!
Share with...